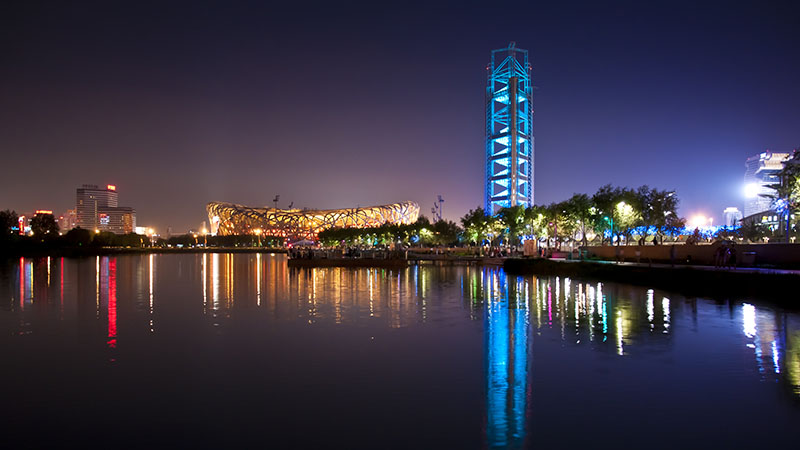 All around the world there are buildings that soar to record heights, bridges that span the widest rivers, and sculptures that unite nations. And yet, we sometimes forget that many of the world's iconic structures, like the eight famous steel structures listed here, would not have been possible without steel.
8.     The Steel House, Texas
It may not classify as famous in a a household name sense, but it is truly unforgettable. The Steel House was one man's dream, to make a giant house made entirely of steel that would resemble a U.F.O. With four giant legs supporting the 150 tonne behemoth, the house overlooks the vistas of Lubbock county.
Robert Bruno, the creator of the project, worked as sculptor who put the entire project together virtually singlehandedly. He welded each piece of steel by hand, a process that started in  1973 and continued until his death in 2008. Sadly, the house remained unfinished, but it's a testament to the power of steel and creative vision.
7.     Willis Tower, Chicago
Chicago's Willis Tower, formerly known as the Sears Tower, is a remarkable structure to look at. It's as though several distinct structures, all of varying height, are bolted together to give it added strength against the strong winds for which Chicago is well-known. Steel plays an important part in the structure of the Willis Tower, as the steel frame binds each segment of the building together.
6.     Shun Hing Square Tower, Shenzen
Currently holding the record for China's largest all-steel building, the Shun Hing Square Tower was constructed at an amazing pace of four floors every nine days.
5.     Taipei 101 Tower in Taiwan
Standing at half a kilometre tall, the Taipei 101 Tower is testament to the strength and durability of steel. It has 61 elevators and was named one of the Seven Wonders of Engineering by The Discovery Channel.
4.     Brooklyn Bridge
Another of New York's icons, the Brooklyn Bridge deserves a place among the top 10 as it was the very first steel-wire suspension bridge built in 1869. The steel is so thick and construction so challenging, it took a decade to complete.
3.     Sydney Harbour Bridge
The Sydney Harbour Bridge is the world's largest steel arch bridge (not the longest) and is Australia's most renowned international symbol of Australia. The total steelwork weighs 52,800 tonnes, with 39,000 in the arch. Its 49m wide deck carries an incredible eight lanes of traffic, two train lines, a footpath and a cyclepath.
2.     Empire State Building
One of New York's most iconic buildings, the Empire State Building, was constructed in 1931 and has been amazing people ever since. The building's steel frame weighs a hefty 57,000 tonnes, while the beautiful Art Deco exterior is composed of 200,000 cubic feet of limestone and granite, 10 million bricks and 730 tonnes of aluminium and stainless steel. And, it only took 13 months to build.
1.     Beijing National Stadium, Beijing
The Beijing National Stadium, also known as the Bird's Nest stadium, took five years to complete and was China's centrepiece for the 2008 Olympic Games. It is an architectural wonder constructed with more than 42,000 tonnes of steel. It is the largest steel structure in the world.
At ShapeCUT, we love steel. For more than 25 years we've been working with this incredible material, delivering quality steel cutting. We have 4,000+ tonnes of plate stock in house and a range of modern oxy-cutting, laser and high-def plasma cutting machines.